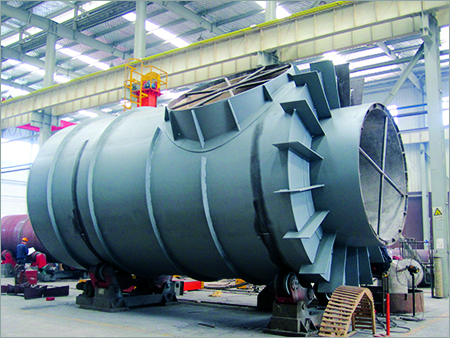 Product Description
In the energy recovery system of catalytic cracking unit, water-sealed tank not only ensures the safe operation of the unit, but also affects the work of flue gas turbine, thereby affecting the energy recovery efficiency of the unit; by adopting low pressure drop water-sealed tank, the efficiency of energy recovery unit.
Therefore, the use of low pressure drop water-sealed tank in catalytic cracking unit can improve its energy conservation techniques development remarkably, which is of great industrial significance.
By comparing the results of experiment and calculation, Ruichang performs simulations of water-sealed tank through CFD method, and for those whose precision can meet the requirements of engineering practice, the pressure drop of the new type water-sealed tanks are reduced by 50%~80% compared with the former ones.
The improvement of the exit flow quality of water-sealed tank can significantly improve the flow quality of its outlet line, thus greatly reduce the pressure drop of the system, and vice versa. The best way is to consider the water-sealed tank and pipeline together, for realizing the low pressure drop of the whole pipeline system.
Efficiency analysis:
For the unit with flue gas turbine power of about 10000KW (handling capacity is about 1,000,000 tons / year), using our company's new type low pressure drop water-sealed tank, the output power of flue gas turbine can be increased by 200KW, the annually created benefit is: 200 * 0.85 (unit price of power) * 24 * 350 = 1,428,000 yuan.
Contact Us
No. 8, Yanguang Road, High-tech Development Zone, Luoyang, Henan, 471003, China
Phone :86-379-65112356