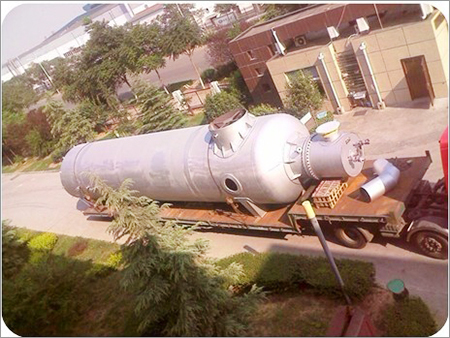 Product Description
We are one of the renowned organizations, committed towards offering a wide assortment of CO Incinerator. This product is applied in a delayed coking unit visbreaking furnace asphalt heated stove that has a great viscidity low pressure drop and uniform heated horizontal furnace. The entire collection is available in several specifications as per the requirements of the customers. This CO Incinerator is best suited for incineration and chemical & power utilization of process gases, like CO-gases in metallurgical industrial boilers.
During the operation of catalytic cracking unit, catalyst regeneration aerobic combustion produces a large amount of flue gas which contains about 3-10% (V) CO and a small amount of combustible gas, the flue gas not only itself has a certain temperature (about 600℃), but also contains a certain amount of CO gas which is available for further burning and can release waste heat. Therefore, generally a waste heat boiler is provided at the end of the regenerative flue gas of the catalytic device, so as to make full use of flue gas waste heat to achieve the purpose of energy saving.
Because of the low calorific value of CO combustion, the flame temperature of CO in the flue gas is rarely over 900℃, while the stable CO combustion requires more than 950℃. Therefore, it is necessary to supply fuel gas to increase the combustion temperature. The flue gas containing CO stays in the CO incinerator for about 1 second, and the CO is fully combusted into CO2 at 950~1000℃. Then high temperature flue gas enters the preheated boiler to recover heat.
CO incinerator has horizontal and vertical types.
Contact Us
No. 8, Yanguang Road, High-tech Development Zone, Luoyang, Henan, 471003, China
Phone :86-379-65112356