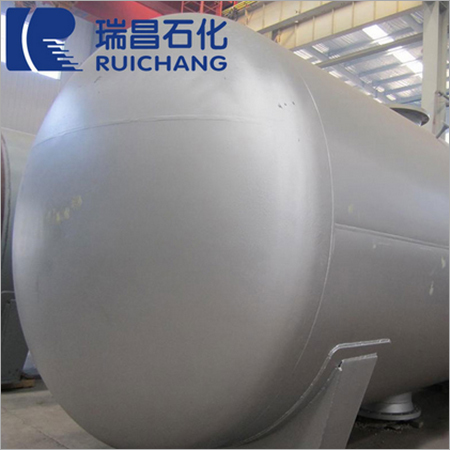 Product Description
The Hydrogenation Reactor is widely used in hydrogenation plants. It is equipped with unique agitator which guarantees a high mass transfer of the gaseous hydrogen into the liquid phase. At the bottom of the hydrogenation reactor, the fresh gas is directly fed into the container. Its high-performance impeller disperses the fed hydrogen into fine gas bubbles and therefore produces an large interface area between gas & liquid. Moreover, this Hydrogenation Reactor allow a maximum space-time and therefore secure the long-term success of our customers.
The reactor function is to make the process gas of H2S and SO2 in the presence of catalyst to Claus reaction of sulfur, but also make the process gas in COS and CS2 organic sulfur compounds in the reactor as the decomposition of H2S and CO2.
The reactor is a horizontally placed carbon steel container. The catalyst bed height is generally 0.9-1.2m, and the catalyst bed is horizontally placed on the center line of the reactor. Improper design or careless installation (especially the careless installation of metal screen) can result in leakage of catalyst. In this case, re-loading of the catalyst must be conducted, and the downstream equipment must be cleaned.
The design of reactor will directly affect the conversion rate of H2S.
Hydrogenation reactor is the essential equipment in tail gas hydrogenation reactor. Under the effect of hydrogenation catalyst, the SO2, element sulfur, COS, CS2 in tail gas recycle equipment are converted into H2S through hydrogenation reduction reaction or hydrolysis reaction, and then are sent back to sulfur recycle unit. The recycle rate of device can reach higher than 99.8%.
Hydrogenation reactor usually can be set horizontally, and can be set alone or combined as a shell with reactors in â… , â…¡, â…¢ stages.
Contact Us
No. 8, Yanguang Road, High-tech Development Zone, Luoyang, Henan, 471003, China
Phone :86-379-65112356